Corporate Gifts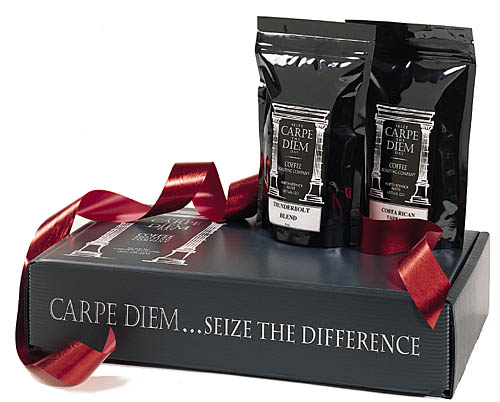 Do you want to stand apart from other corporate gifts? Then, wrap yourself in cellophane and meet your clients at the door. Hee hee. Actually, give them some great coffee. And, print your name on the bag! Classy, yes? We can take any of our blends and customize the label with your message!
Win friends and influence the powerful.
Think of it: Promotions! Power! Fame! You'll be remembered every time your clients or friends drink YOUR personalized coffee – not as much as if you met them clothed only in cellophane, but…
Let us make your gift giving easy and remarkable. Send a box of freshly roasted coffees from Maine. Select from one of our three options.
Call us to discuss your corporate needs.